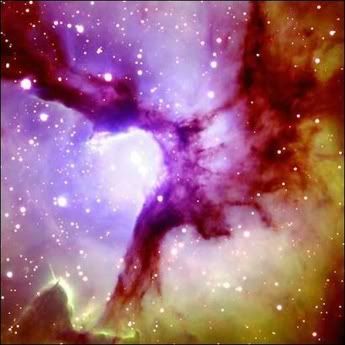 Come join us for a night of astral traveling with some of Brooklyn's finest purveyors of kosmische jams.
Multitudes
Forma
David First (Notekillers)
The show is free and will start at 9pm.
Wednesday, August 4th
9PM/Free
Zebulon
258 Wythe Ave
Brooklyn, NY 11211
More about the bands:
Multitudes:
The writhing, noisily precise post-hardcore of Brooklyn's Multitudes would have sounded right at home on SST in the mid-'80s, when bands like Black Flag, the Minutemen, and Saccharine Trust were mashing up punk and jazz and coming up with their own fiery response to mainstream fusion.
-- Time Out New York
This guitar-bass-drums trio is what most art-prog-punk wankery aspires to—something like Melt Banana doing a Captain Beefheart covers night and you get to imagine your own surreal lyrics. Put [Ontogeny] on and you will be equally at ease packing a bowl or trying to calculate Ohm's law for your latest grad school theorem.
-- VICE Magazine
Instrumental power trio Pat Foley on guitar (Flakes), Alex Lambert on drums (Blame Game), and Brian House on bass (The Shot Heard 'Round the World) imagine an alternate universe where Albert Ayler is a hardcore kid and Soft Machine plays afrobeat. Multitudes recently released a second CDR, an evolution of their improv-based excursions into a collection of alternately smart, blistering, and poignant songs entitled How Things Fall.
-- Basement Songs
David First:
It seems reasonable to assert that David First has had a rather eclectic musical career. He has played guitar with renowned jazz innovator/pianist Cecil Taylor (culminating in a legendary Carnegie Hall concert) and the rock band Television's Richard Lloyd. He has created electronic music at Princeton University and led a Mummer's String Band in bicentennial parades. He has played in raucous, drunken bar bands and in concert halls with classical ensembles. As a composer he has created everything from finely crafted pop songs to long, severely minimalist soundscapes. And his influence on modern music may be incalculable: a 45 single release, The Zipper, by his punk-era rock band, The Notekillers, was cited by Sonic Youth's Thurston Moore as one of the songs he played for the rest of the band when they were starting out. Moore recently called it a "mind-blowing instrumental single" in the British rock magazine Mojo.
Known for his dense, mesmerizing drone structures - which he has been experimenting with since his teens - as well as his intense and highly unusual, minimalist approach to the guitar, First has been a pivotal figure in the world of experimental music, releasing recordings on O.O. Discs, Ecstatic Peace and Analysand as well as works on the CRI, Aerial, Homestead, and EMF labels. A recent CD entitled "Dave's Waves - A Sonic Restaurant" - the music from his sound installation of the same name in Lier, Belgium - was the first international release on the highly regarded Italian label ants.
FORMA :
Forma's primary influence is at the intersection of electronic based Krautrock (think early Kraftwerk, Cluster, Popul Vuh) and the explosion of late 70's early 80's underground synthesizer music grouped broadly under the umbrella term "Minimal Synth." They specialize in repetitive yet complex evolving structures of sound, producing a wholly improvised music driven by live drum machine programming, sychronized analog synths and spacious melodies. Forma is Mark Dwinell (Bright, Nonloc) and Sophie Lam on synthesizers and George Bennett on drum machine.